How to order our products:
Please send us an e-mail to  yumimakers@gmail.com, and specify the following details of the wished product(s)
Structure & reinforcement material

of the bow


(Mezeshin I, II, III with fiberglass reinforcement, Mezeshin II and III with carbon fibre reinforcement available)

Drawing length

of the bow

(in cm, reference on the following figure)

Longituditanal size

of the bow


(children's, Nami, Nobi or Yon Sun Nobi, Roko Sun Nobi, refer to this chart)

Drawing strength

(in kg, measured on your drawing length)

Nigiri size

(grip perimeter in mm, see the following figure)

Color, additional Too ornaments


(natural/black/brown/red&black are the more traditional colorings, additional rattan Too ornaments can be requested)

Accesories

(makiwara or mato arrows, string, Yasutzu quiver, etc.)

Shipping country

(relevant to calculate shipping costs)
We will reply shortly, and calculate the costs based on the price chart avalaible on our homepage, and the deadline for completing your order. If you are okay with the given price and deadline, please confirm your order in a reply e-mail. If your order is confirmed, we start making the products you required.
As soon as your order is ready, we'll send you the pictures and serial number of your bow, and our bank account number needed for the payment. You need to pay the full price of your order at this point via bank transfer to our given account. We also need you to give us your full name, phone number and address for the shipping. When your payment is received, your order is shipped on the next workday.
We are glad to read your feedback and opinion when you received our product.
Our products are shipped with UPS parcel service. We always enclose the written bill to our products. Within the European Union, there are no additional customs and taxes above the prices given on our homepage. If you have any questions, please feel free to contact us at  yumimakers@gmail.com.
​
If a personal meeting is not possible, we need the following information:
In case of Japanese asymmetrical bows:
» Correct draw lenght – the size of the bow (Nami, Nobi, Yon Sun Nobi); can be determined by the image below:
​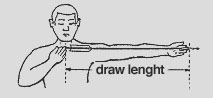 » the internal structure of the designed form (Mezeshin I, Mezeshin II, Mezeshin III)
» draw lenght
» color
» grip (NIGIRI – diameter); can be determined by the diagram below
​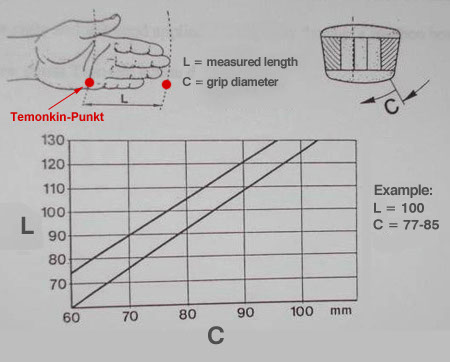 » Other: decorations,
​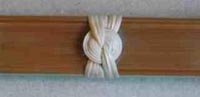 string, arrows, etc.
In case of traditional and recurve bows:
» Correct draw length
» the bow material
» draw strength at the draw length
» other: bow cover (rosewood, mahogany etc.)